If you thought that Zadar was a small, family town where you would enjoy peaceful walks along the waterfront and Kalelarga, you are right ... in part!

Zadar has taken very good care of anyone who likes to say that he "lives on the edge" and longs for adrenaline rush.
Discover a completely new side of Zadar, the one that will leave you breathless and because of which, if you don't already live here, you will immediately start looking for your new home in Zadar!
Bungee jumping Maslenica
Ready for the highest bungee jump in Croatia? Jumping from the Maslenica Bridge is definitely on your list, especially if you crave adrenaline and are a fan of extreme sports!
What you should definitely not forget is to take advantage of the option to photograph your crazy jump that will forever remind you of the challenge you bravely approached.
Bungee jumping has been organized at this place for many years, since 2006, enabling anyone who dares to have an unforgettable experience and a desire to come again.
Skydiving
If you are ready for an extreme rush of adrenaline, there is no better option than to jump from a dizzyingly high point with a view of the Kornati and Paklenica!
With additional features such as video recording and photography that will forever remind you of an unforgettable experience, you will climb more than 3 kilometers above sea level.
To jump with a parachute, you need to be at least 14 years old and get to the Zadar airport in Zemunik Donji. The fall lasts a total of 5-7 minutes in which you will feel like never before.
Dress comfortably and embark on an adventure!
Adventure park
If you head just a few kilometers north of the city center, you will come to a small place called Kozino. If you are attracted by the proximity of the beach, sea views and Mediterranean scents, Kožino is the place for you!
It hides a real treat for adrenaline lovers - adventure park!
Here you can release all your energy by playing paintball, climbing or crossing obstacles on the polygon. All the necessary equipment, from helmets to ropes, is waiting for you there!
In addition to being a good way to create personal or family memories, you can also organize team building, go karting and off-road driving in Kožino. The park offers different price packages, and it all depends on the time you want to spend in an adrenaline rush!
Rafting on the Zrmanja
Rafting on the Zrmanja is a unique combination of adrenaline, nature and magical scenes that you will witness along the way. An hour's drive from Zadar, this experience will take you to a whole new world.
You don't need to have any experience for it, and it's already allowed for kids as young as 6 years old!
Treat yourself and your friends to fun on the crystal clear river Zrmanja and enjoy unforgettable scenes of nature that, in combination with the river rapids, will awaken in you the adrenaline you were looking for!
Paklenica - climbing
In the most important climbing center in Croatia, Paklenica, you can try mountaineering and sport climbing.
Considering that it ranks at the very top of European climbing areas, you will certainly not be disappointed by visiting Paklenica.
Whether you are a beginner or an already experienced climber, you should come right here for your dose of adrenaline! Many years of experience have led to as many as 400 equipped and arranged routes, from which you can choose one according to your wishes, experience and the difficulty and length of the route.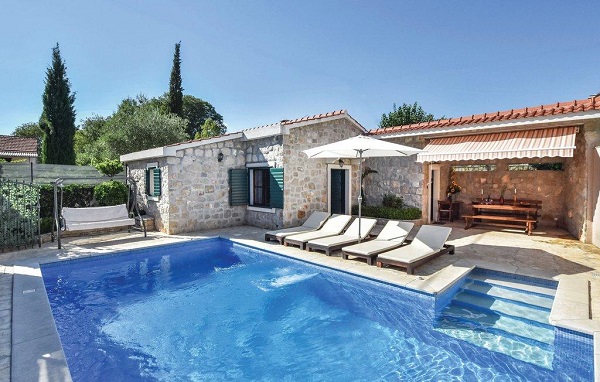 Flight over Zadar
Among the most unusual ways to get to know Zadar, but also among the most unforgettable, is a panoramic flight!
This experience is unavoidable, whether you have come for a day, whether you are just planning to move to a Zadar address, or whether you have lived there for many years.
Enjoying the spectacular view of Zadar, its surroundings and the entire archipelago, your friends, family and you will experience Zadar from a completely new perspective.
A panoramic flight over Zadar is not only good for fulfilling everyday life, but it is certainly an original birthday gift, a romantic place for engagements and anniversaries and for breaking the fear of heights!
When arranging, you can choose the duration and the tour that suits you best!