If you're thinking about moving to Croatia, calculating your monthly expenses should be the first thing to do. To help you in that endeavor, we've come up with this little guide, providing an overview of basic food, housing, utilities, and entertainment-related prices in Croatia.

This will help you get a much clearer picture of what you will need in your life in Croatia, especially if you're planning to get a job here - a quick glance of the prices mentioned here can put your salary in perspective. To help you calculate, keep in mind that one euro is worth around 7.5 kunas.

With that said, let's start with the most essential category - food.
How much does food cost in Croatia?
A basic lunch menu (drink included) in a business district costs around 80 kunas. A meal in a fast-food restaurant (A Big Mac Meal, for example) will cost you 33 kunas. Half a kilo of chicken costs 25 kunas, 1 liter of milk costs between 5 and 7 kunas, 10 eggs cost 13 to 18 kunas, while half a kilo of domestic cheese costs about 35 kunas.

One kilo of bread costs between 5 and 7 kunas. Vegetables are generally affordable: one kilo of tomato costs 11 kunas, 1 kilo of apples costs 8 kunas, and 1 kilo of potato is 5 kuna. A bottle of decent red wine costs 45 kunas, while two liters of Coca-Cola cost 12 kunas.

We're mentioning just fairly frequent food and drinks here; exotic and top-brand stuff is more expensive.
Which cities are the most expensive in Croatia?
Still, prices vary considerably depending on the location; the capital city of Zagreb has the highest living standard by far, and prices of food and housing are higher than anywhere else in the country.

Some top tourist areas, like Istria or Dubrovnik, have high prices of food and restaurants. The cheapest prices can be found in the country's interior and in smaller Dalmatian towns like Šibenik or Vodice. These towns represent "the best of both worlds" as the prices of housing, food, and entertainment are not high, and yet they are located in a very attractive part of the country. So, if you're looking for real estate in Croatia, you have plenty of places to choose from.
How much is the monthly rent in Croatia?
The monthly rent for an 85 m2 apartment in an expensive neighborhood such as the Zagreb downtown area is around 5400 kunas. The rent for an equally big apartment in a more "standard" area is around 3400 kunas. Of course, the size of the apartment plays a big role in its price; a 45 m2 apartment is around 2000 kunas in major cities, but that price goes down (to about 1600 kunas on average) in smaller towns such as the aforementioned Šibenik.

The utilities cost pretty much the same all over the country. Your monthly electricity bill will come to around 200 kunas, water is around 100, garbage pickup, and services related to that around 150 kunas. Your monthly internet bill will be somewhere between 100 and 200 kunas, depending on how fast it is.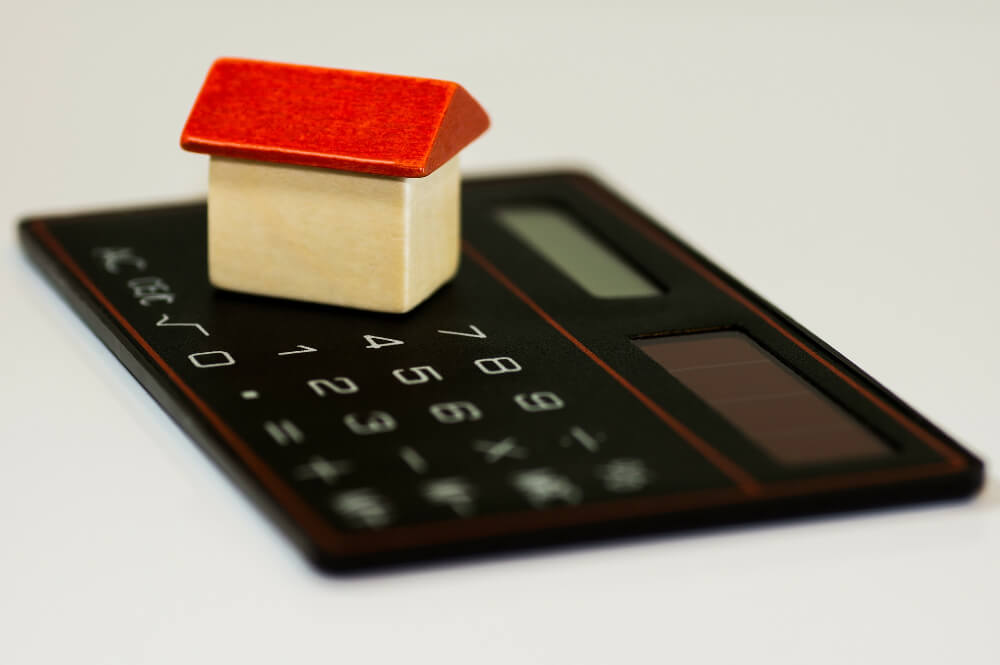 What's the price of fuel in Croatia?
If you have a car with you, you will be interested to know how much you'll have to spend to fill up your tank. Gasoline is usually around 9 or 10 kunas per liter, whereas diesel fuels for your car are usually slightly less expensive, 5%-10% less than gasoline.
On the other hand, if your car is running on LPG, you can save a lot of money compared to standard fuels - it's usually only five kunas or less per liter.
How much do you pay for medical insurance in Croatia?
Croatia has a universal healthcare system that is mandatory for everyone. In other words, everyone needs to chip in to keep the system working. If you are moving to Croatia from another country, this will affect you too, but not everyone has to pay the same. For example, if you're coming here on your own, would like to apply for residency, and are not employed by a company in Croatia nor are you collecting unemployment, you will have to pay around 600 kunas per month.

The same goes for EU citizens who have stopped paying for their native country's health system. However, if you are employed by a Croatian company, the company employing you has to pay your obligatory health insurance as a part of your salary. 16.5% of your salary, to be exact.
There are other types of insurance in Croatia you can get, though, but they are not obligatory. "Dopunsko osiguranje" is a step above the basic obligatory package, and you can get it from the Croatian Health Insurance Fund (HZZO) or banks and private insurance companies. This costs around 840 kunas per year, which comes to 70 kunas per month. "Dodatno osiguranje" is the highest level of insurance you can get, but you will have to visit a bank or a private insurance company to get it. The price of this insurance starts from around 100 kunas per month, but this will very much depend on the package you decide to get.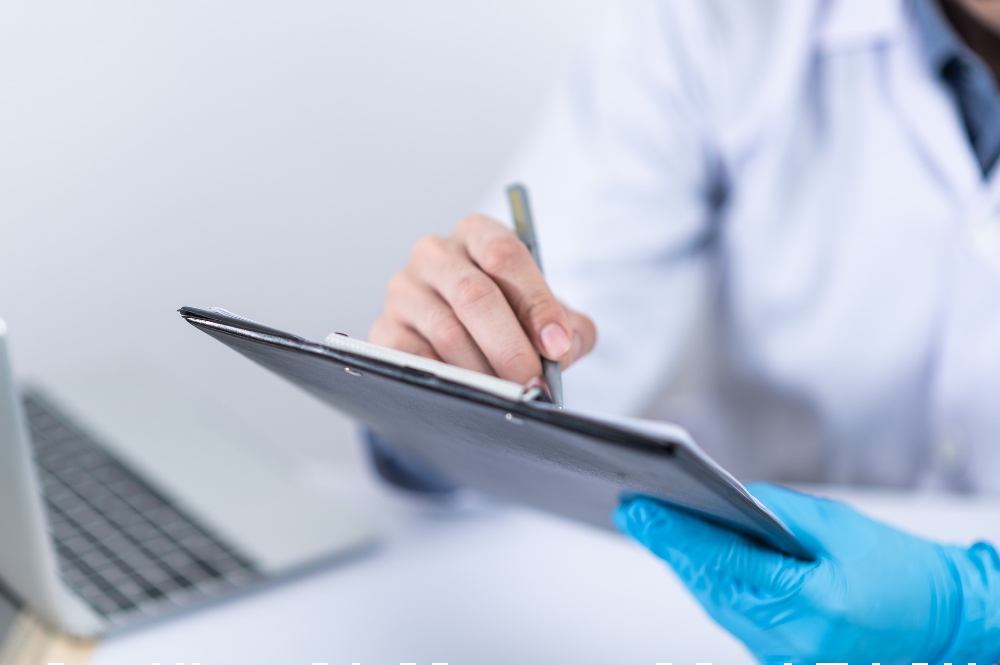 Transportation prices in Croatia
If for some reason, you don't have access to a car and need to go and visit a different town or city in Croatia, all the standard transportation options are available - trains, planes, intercity buses, even ferries. Of course, you can use this to travel abroad, but we will stick to the trips you can make in Croatia in this article.
When it comes to planes, the most popular flight in Croatia is the one between its two biggest cities, Zagreb and Split. This is operated by Croatia Airlines and a return ticket will cost you less than 800 kunas, which is actually cheaper than making a trip between the two cities by car, given the price of gasoline and the highway tolls. If you opt for an intercity bus, you can get a return ticket for the same trip for around 250 kunas, and if you're a student the price can be even more affordable. A one-way ticket between the cities for the second class is around 100 kunas, whereas the first class is 150 kunas, but keep in mind that the bus is usually significantly faster.
For people living on one of Croatia's islands, the national operator Jadrolinija has introduced significant discounts that make the journey to the mainland much more affordable. This goes not just for people, but for their cars, as well.
Generally, if you're planning to use some sort of transport a lot, you should inquire about the option of acquiring a monthly or even an annual pass. This especially goes for public transport in the cities, but things like trains and ferries can also offer this option, and the amount of money you can save this way compared to buying an individual ticket each time can be quite significant.
Other prices in Croatia
When it comes to entertainment, prices are once again higher in prestigious tourist destinations (during the summer). But some things, like a ticket to a movie, cost the same everywhere, about 30 kunas. The average gym membership is about 240 kuna per month. A cocktail drink in a downtown club is about 40 kuna, a beer in a local café or a pub is anywhere from 12 to 15 kuna, coffee is 9 to 12 kuna, and a pack of brand cigarettes is 25 kuna.


Living in Croatia FAQs
What is the currency in Croatia?
The currency in Croatia is the kuna (Kn), divided into 100 lipas. The euro (€) is also accepted by most shops and restaurants, but you will probably get a worse exchange rate than with kuna. Kuna banknotes are available in 10, 20, 50, 100, 200, and 500 kuna denominations.


What is the price of beer in Croatia?
The price of beer in Croatia is around €1.70 per 355ml bottle (or pint), and usually contains about 5% alcohol by volume (although some brands are 6% or 7%). The price also depends on where you buy it. A standard 500 ml bottle of beer will cost you around 20 HRK in shops, supermarkets, and kiosks that have a license to sell alcohol. However, if you're buying beer in a bar or restaurant the price will most probably be written on a note on the wall.


What is the price of wine in Croatia?
The price of wine in Croatia depends on the type of wine, where it was produced, and how much was produced each year. Over time, demand for wine has also influenced its price. The average price of wine across the Adriatic is budgeted to be €5.81 per bottle, ranking Croatia #20 in the world for the best value when it comes to wines.


Are restaurants in Croatia expensive?
Restaurants in Croatia are expensive. In tourist areas, many restaurants have high prices for food and drinks, especially those that are near the beach or inside tourist areas like Old Town. Of course, this is not applicable everywhere as many family-owned restaurants serve their guests for less expensive prices. The higher-end restaurants offer great views and atmosphere but you might need to spend more money on meals.


How much are the tickets for national parks in Croatia?
The average price for national park tickets in Croatia is currently about €25 per adult and ~€7 per child. The prices are determined by a combination of how popular the park or sites are and how much funding the national parks receive from both the government and private donations. Tickets can be purchased online in advance or at any of the visitor information centers (VICs) around the country.


What is the price of the rent in Croatia?
The price of the rent in Croatia is difficult to say, but it is based on the type of property you are looking at. For example, if you are looking at an apartment that is less than five years old, and located in a good area with access to commerce and services, then the rent should be about €400-€500 EUR per month. If you are looking for a condominium in a prime location with modern amenities (24-hour security, gymnasium, pool, jacuzzi, sauna, etc.) then your rent can be 4-5 times more. In all cases, it varies from place to place.


What are the parking prices in Croatia?
The price of parking varies depending on where you are going and when you go. Most of the major cities in Croatia have a public parking garage with discounted rates for a short period of time. Also, some shopping centers offer discounted parking for customers who spend a certain amount at their stores. All this means that getting a space in a public garage should not cost you more than about 1,5€ (10 Croatian Kuna) per hour, while getting the same space at a shopping center may be as cheap as 0,3€ per hour during non-peak hours.


What are the road toll prices in Croatia?
The road toll in Croatia ranges from 5 to 15€. It is payable to the cashier at the border crossing or directly to the driver, depending on where you enter the country.


What is the price of fuel in Croatia?
The price of fuel in Croatia is unstable. Prices can vary based on supply and demand, and local taxes. The current average price of gasoline in Croatia is 11 kn/liter (€1.40) with prices here ranging from 10 kn/liter at the cheapest to around 12 kn/liter at the most expensive stations. Diesel fuel costs an average of 11kn/liter.


What is the prices of mobile data in Croatia?
In Croatia, the prices for mobile data are generally low compared to other European countries. The price of 1 GB of data is around HRK 20 (3 EUR), which is affordable for most of our customers. The amount of data included in each package depends on the selected pack type but it usually includes 1 GB of social media plan data or 3 GB of classic plan data per day. There is also a cheap option with half a GB of daily allowance included for the price of just HRK 10 (1.5 EUR).


How much does a residence permit cost in Croatia?
In general, the cost of a residence permit will depend on how long you plan to stay in Croatia, and which type of permit you require. Most short-term visitors (less than 90 days) require a standard visa, which costs around €35. For longer stays (90 days or more) a longer-term visa is required; the price per visa depends on your nationality and how long you plan to stay in the Schengen area. There are two types of residence permits available in Croatia - regular and special.


What are the shopping prices in Croatia?
Shopping prices in Croatia are generally lower than in most Western European countries. Department stores, supermarkets, and discount shops offer their products at affordable prices. You can get a trendy new outfit for less than €100. Street vendors sell colorful sunglasses, leather bags, handbags, and belts for as low as 5kn (€0.70).


What is the price of health care insurance in Croatia?
In Croatia, the national health insurance system is offered through a network of private health insurance companies offering plans to employees and their families. The price of health care insurance in Croatia is stable and affordable. It is based primarily on your income and the size of your family.


What are the prices of dental services in Croatia?
The prices of dental services vary depending on where you live, who performs the treatment, and whether there are any additional charges. In general, prices will be lower than in western countries. However, it is important to note that dental care is not free in Croatia, so be prepared for expenses after treatment and medications such as fillings, crowns, or orthodontic work. Dentists in Croatia can also help with braces as well as general oral health advice.


What are the prices of colleges/universities in Croatia?
The average cost of higher education in Croatia is quite low. Universities in Croatia are funded by the government, and they are free for most students. Tuition fees at technical secondary schools are around 200 € per year whereas at universities it's much less with costs varying from 90 - 400€ per year (approx).


How much does opening a bank account in Croatia cost?
Opening a bank account in Croatia is not free of charge, but an amount so low that you might not even realize it. The standard charge will be about 100-200 kuna (around $30-50 at the current exchange rate).


How high are the taxes in Croatia?
Taxes in Croatia are high by European standards. If you're a foreign resident, you pay taxes on your worldwide income. For Croatians living abroad, the Skrpjgren tax treaty with Austria allows them to pay only half of the standard rate. The other half is usually paid by their employer or the company they work for. The standard rate for residents in Croatia is 24%. Foreigners also have to pay an extra 3%. All this makes it difficult for international companies to operate in Croatia, which is why we have been encouraging greater cooperation between governments to make life easier for businesses here.


How high are the real estate prices in Croatia?
Real estate prices in Croatia are incredibly inexpensive when compared to other European countries, but they are still higher than the national average. Prices vary depending on the type of property; condos and apartments tend to be more expensive than detached houses. However, there are plenty of opportunities for homebuyers in all price ranges.


How much is the car registration in Croatia?
A registration in Croatia costs approximately 100€ and is valid for a year. The cost of the car registration is paid directly to the local government office.


What are the prices of vets in Croatia?
Vets in Croatia are not cheap. This is due to the high cost of living and the fact that Croatia runs an expensive government-run healthcare system. However, with a growing middle class and more people going in for preventative treatment, prices are slowly coming down. One vet charge in Croatia will cost approximately 30–35 EUR per hour, depending on where you live in Croatia and whether or not the doctor speaks English. It's best to check with your own veterinarian before traveling to make sure costs are in line with your expectations.


What are the prices of apartments in Croatia?
The prices of apartments in Croatia range from around 200 to 400 euros per month. You can find a nice apartment for around 300 euros per month in a city like Zagreb or Split, and if you're looking for something bigger, say up to 400 square meters, you'll be able to spend 800 to 1000 euros per month.


What is the price of a driver's license in Croatia?
The price of a driver's license in Croatia depends on the type of license applied for and the issuing authority. The first time you apply for a driver's license, you must pay an application fee that depends on your age and whether or not you are a citizen of the European Union or Swiss Confederation. According to recent announcements by the Ministry of Transportation, Croatian drivers from Switzerland and EU countries will have to pay a fee of 30 euros while non-EU citizens will be required to pay 50 euros for their first-time application for a driver's license.


What are the kindergarten prices in Croatia?
The kindergarten prices in Croatia vary depending on the location, season and type of kindergarten. In many cases, free or low-cost kindergartens are available in ordinary towns and cities. Private kindergartens are also very popular.


How much is the minimum wage in Croatia?
How much is the minimum wage in Croatia? The minimum wage is about 500 Euros per month. No one gets paid less than this as a basic salary.


How much do cigarettes cost in Croatia?
Look for packs of 20 cigarettes at grocery stores, gas stations, and pharmacies. They cost around 20-30kn/pack or 3-4 € per pack. Popular brands include Davidoff, Kent, Parliament, Lucky Strike, and local brands.


What are the gym prices in Croatia?
The gym prices in Croatia are very low. The going rate for a month of a gym membership is around €30-€60. However, the prices vary a lot depending on the type of membership you get and also where you live in Croatia. In major cities like Zagreb and Split, the prices are much higher than elsewhere in the country.


What is the price of bread in Croatia?
The price of bread in Croatia is around 2 HRK (0.35 EUR) per kilogram (2.2 pounds). This is one of the lowest prices for bread in Europe. You can expect to pay less than 5 HRK for a baguette or pain de mie at most bakeries and delicatessens. The price is based on the current exchange rate.


What are the prices at McDonald's in Croatia?
The prices at McDonald's restaurants in Croatia vary greatly depending on where you are and what time of day it is. Prices typically start at around HRK 30 (about €4) per visit, although there are a number of locations that have prices as low as HRK 20 (€3) per visit or lower during peak times.


What is the price of meat in Croatia?
The price of meat in Croatia depends mainly on the type of meat. Beef is rather expensive. Lamb is relatively cheap, but pork is very expensive. For example, 100 gm of pork chops cost around 12 Kn (2 Euros), but 100 gm of bacon cost only about 5 Kn (0.6 Euros).


What is the price of fish in Croatia?
The price of fish depends a lot on where you are and what type of fish it is. Fresh fish can be found in almost every market. It's often sold live and still moving, or frozen and thawed to be used as needed. Frozen fish is typically cheaper than fresh because it is shipped in larger quantities and stored at very low temperatures.