For most of us, the perfect vacation is time in a beautiful house by the sea, right next to a wonderful beach, far away from the city bustle and hectic life.

To make those dreams a reality, all you have to do is come to the amazing Croatian coast and its islands - the pristine nature, crystal-clear sea, and picturesque towns and villages there and ideal for total relaxation.
That's why houses in this part of Croatia are becoming increasingly sought after, not just on the domestic, but also on the international market. More and more foreigners are coming to look for their slice of heaven on the eastern side of the Adriatic, and it's not rare for a major celebrity to make a purchase here, either.
Houses on the seaside are an ideal place for a vacation, no matter if you're here with your family or just with your friends, but they can also be a great investment. Here's why.
Why are houses by the sea so popular?
So, Vacation homes by the sea - yes or no? Over the last few years, the answer has increasingly been a resounding "yes".
Like we said, houses by the sea are perfect for complete relaxation, and all across the Croatian coast, there are plenty of stunning locations that guarantee peace and quiet during your stay.
However, it needs to be said that houses like this are often beautiful villas with several bedrooms, a pool, multiple storeys, and many other features that simply add so much to your overall vacation experience.
Add to that the fact that you can often find such a house right next to the sea, on a beachfront, with an incredible view of the Adriatic, and you will start to get the idea of just how heavenly this place is.
In houses like this, you will have incredible evenings during which a gentle breeze will be cooling you, and the only company will be that of crickets in the nearby trees. Not to mention the feeling you get when sipping coffee on a terrace at sunrise.
Having such a house at your disposal whenever you wish is a dream come true, but it can also be a great investment.
You see, houses at the seaside, no matter if they are right on the beach or in a secluded place, are in VERY high demand, both for sale and for rent. Because of that, you will have no problems getting a great return on your investment, and it is estimated that, in some cases, you can pay off a whole house by renting it out to tourists in just six years!
Find out what the advantages of living by the sea are!
Living by the sea, even if it's just for a few days if you don't own a house there, will have a soothing effect on you in several ways. We've already mentioned some that are primarily connected to nature.
Indeed, a secluded house on the beach, for example, is a perfect cure for stress. The sound of the waves as you slowly drift into sleep, the smell of the sea combined with the pine forest around, the beach where you can leave all your troubles behind you…
So, after a long day (or week) of work, there's no better thing than to come to a place that is only yours and where there's nobody else except you and your loved ones.
But Croatia's coast can offer so much more.
It is well known that Mediterranean cuisine is one of the healthiest in the world, and no matter if you're in Istria, Dalmatia, or Kvarner, you will be able to enjoy true delicacies.
Top-quality wines, extra-virgin olive oil, and fresh seafood will excite your taste buds in ways you never thought possible, and many locals believe things like these have healing properties, both for the body and for the soul.
Among the advantages of living by the sea, we must also mention the aforementioned picturesque towns and villages with magnificent stone houses and loads of charm. People live differently here, and sometimes it really pays to walk the promenade or the narrow streets - the experience is quite special.
We're sure you yourself will discover many other advantages of living in such magical places, so the only thing left for us to do here is to show you which houses and villas by the sea are for sale at this moment. And we can be of great help here because we've prepared a short overview of some very interesting properties.
Check out our choice of houses by the sea
Houses near a beach have been in high demand for years now, and these five examples are no different. Check them out and act quickly - they surely won't stay on the market for long.
Villa with a pool, Rogoznica area
This villa by the sea is a gem waiting to be discovered. Incredible view, Mediterranean garden, pool, jacuzzi… this place is perfect for pure enjoyment.
Five bedrooms and six bathrooms are divided into two storeys - basement and ground floor - and there's even room for your own wine cellar and a gym!
The location is also fantastic because you will be staying in a small cove close to Rogoznica in which you will have plenty of peace and quiet but still be close to a popular tourist destination as well as cities like Split and Sibenik.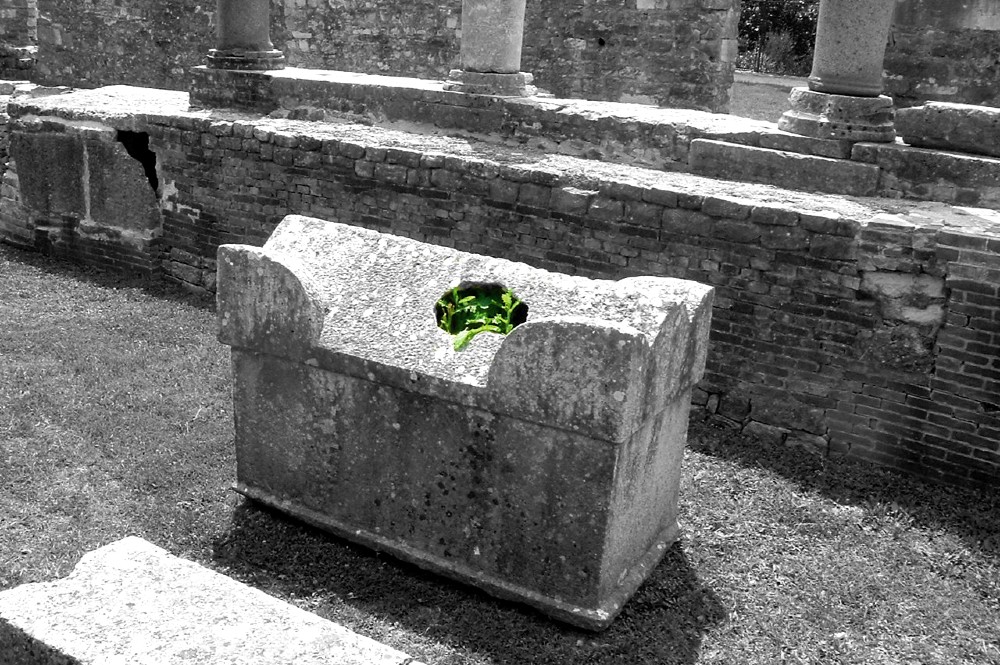 A unique villa on the real estate market
If you thought the previous house is unbeatable, this one could change your mind.
Despite being significantly smaller, the advantages of this beauty in Primošten are primarily related to your location - right next to the sea and in the middle of a pine forest. There's also a pool, three bedrooms, each with its own bathrooms.
The villa has a ground floor and a storey above it and is very well connected to the rest of the country and beyond, primarily because the Split airport is very close by.
The ground floor contains the kitchen and a spacious dining room, and the huge outside terrace around the pool is dominated by stone. In a word, true beauty!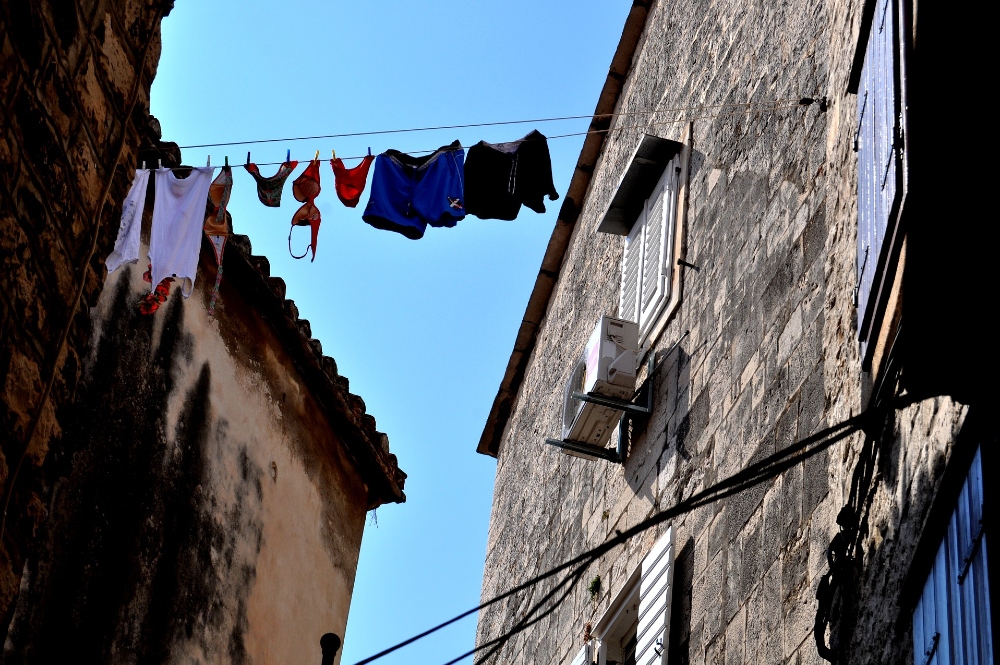 Unique villa in a unique location
Now we're back near Rogoznica to show you this wonderful secluded house, a perfect place when you want to dedicate some time to yourself.
The villa is right next to the sea, literally just a few steps away, and it even has a berth for your boat. There's also a pool, five bedrooms, four bathrooms are spread over the ground floor and a storey above it.
The interior of the object is currently not finished, and you can buy the property as is, but it is also possible to pay a bit extra to get it in perfect condition all ready for your vacation. The choice is up to you, but one thing's for sure - whatever you decide, you can't go wrong.
Villa situated in the first row, a new building, in the surroundings of Trogir
This wonderful villa right next to the sea is on the edge of a protected cove, so you can be sure the location is top-notch.
The house has three storeys, one of which is designed as a separate apartment, which is perfect if you're thinking of renting the place out. Then there are also two huge terraces on which you can enjoy the sun, but the outside dining space is in a nice shade all day long.
Five bedrooms are combined with three bathrooms, and the balconies offer some truly spectacular views. Add to that the fact that Trogir and Split, as well as other Dalmatian towns, are close by and you get everything you need for a perfect summer vacation.
Villa Murter by the sea
We end this short list of the best villas in Dalmatia for sale on the southern side of the island of Murter, where a villa with an incredible view of Kornati is for sale. It's right near a wonderful sandy beach, right next to the sea, of course.
A basement, ground floor, and two more storeys offer plenty of room as they form four separate units. In addition, the house has a large terrace where you can enjoy the scent of the pine forest that surrounds the object.
So, when you come her, pour yourself a glass of your favorite wine, relax, and enjoy an incredible sunset.